Projects Portfolio
Project in Focus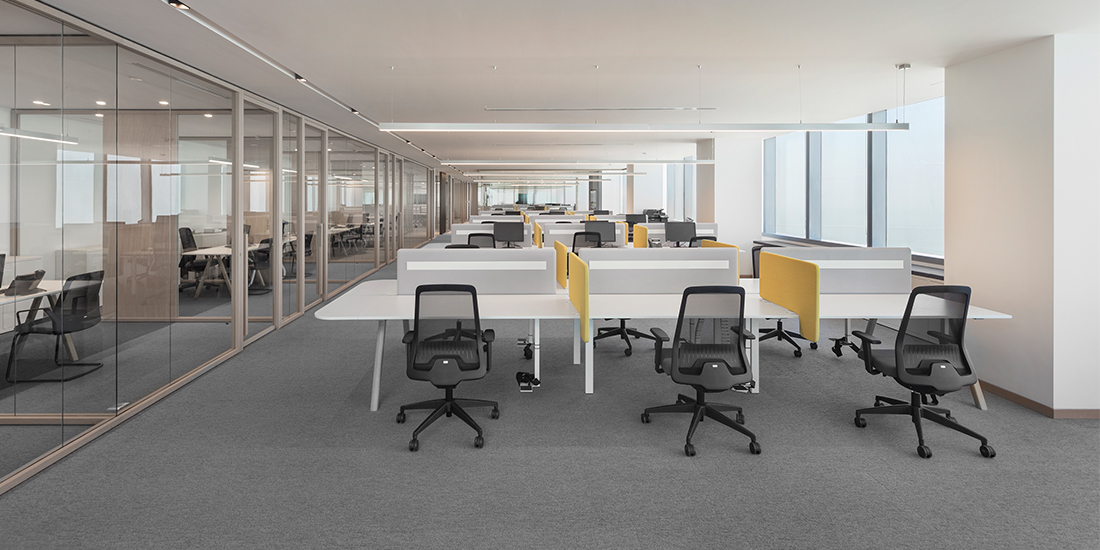 Arkan Al- Kuwait Real Estate Co.
Al Hamra Tower, Kuwait City.
Arkan Al-Kuwait Real Estate Company ("Arkan") is one of the leading real estate investment and property management Companies in Kuwait.
Briefing Our interiors team used their in-depth knowledge of progressive workplace strategies to design an attractive, healthy and dynamic environment for the employees.
The goal was to create a sophisticated, modern workplace that serves as a showcase of the company`s brand while creating a work culture that fosters energy, connectivity and collaboration.
Open workstations, distributed collaborative areas and a big break-out area in the plan were purposefully designed to increase interrelatedness and to create a place where employees could best cultivate ideas and share knowledge.
The idea of using wooden partitions was to promote the balance and harmony in the space.
Facts:
Address: Al Hamra tower, Kuwait city.
Size: 806 m2
Design, Project managment & Furniture supply: Al Muhalhel Co.
Partners: Bene, Interstuhl & Walterknoll.